Do You Want A Brighter, Whiter Smile?
Get Expert Teeth Whitening At K&R Dental In Lavington
We think everyone deserves to show off a smile that they're proud of and helps them feel more confident. Teeth whitening at K&R Dental is a simple, noninvasive and convenient way to rejuvenate your smile, giving you a refreshed, more youthful look.
To make teeth whitening more accessible, we offer it in two ways: with a quick, in-chair procedure that can be completed easily during your day, or in a take-home kit.
Get $100 off your take-home whitening kit. Call (02) 6025 2222 now!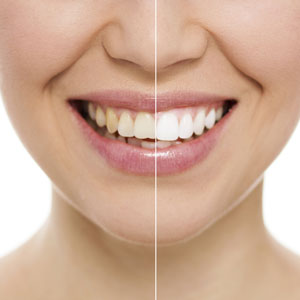 Take-Home Teeth Whitening
If you'd like to take your teeth whitening procedure into your own hands, you can purchase a take-home kit directly from our practice. It contains everything you'll need to do it yourself, including trays that we'll create from a quick impression taken of your teeth. You'll have the Pola gels and complete instructions so that you can proceed with confidence and see lasting results.
Get $100 off your take-home whitening kit.
Call us now at (02) 6025 2222.
In-Chair Teeth Whitening
In a single appointment, you can leave our practice showing off a brighter, beautifully enhanced smile. The whitening solution is applied to your teeth via comfortable trays while your gums and mouth are carefully protected. You'll be supervised the entire time, making it a safe yet efficient procedure. Once completed, the trays are removed, and the whitening gel can be rinsed away. You'll see the results straightaway.
Save $70 on in-chair whitening.
Call us now at (02) 6025 2222.

Smile Brighter With Whiter Teeth
Call Us Today! (02) 6025 2222

Lavington's Top Recommended Source For Expert Teeth Whitening