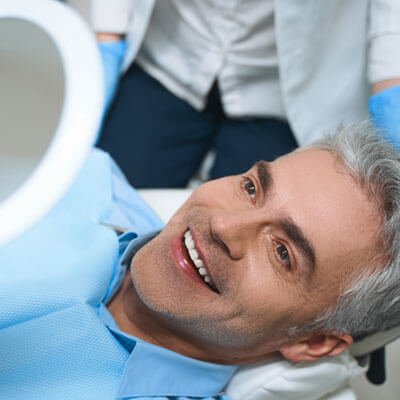 At K & R Dental, we truly care about you and your smile! Our practice has been serving the area for more than 40 years. Whether we're caring for tots and teens or adults and seniors, our goal is the same: providing exceptional dental care that improves each patient's smile and oral health.
Dr Jai Rawal, Practice Owner & Principal Dentist, serves the needs of patients of all ages. Here, we look at you as a whole person not a set of teeth. Your needs and goals for your oral health always will come first. We will never try to upsell you anything; instead, we'll provide you with the care you need.
A Suite of Services
Dr Jai and his friendly experienced team offer general dentistry, children's dentistry, cosmetic dentistry and orthodontic treatment to help patients in our community and Albury improve or maintain their oral health.
You Can Relax Here
Perhaps you have dental anxiety due to a negative experience you had visiting the dentist as a child. We understand how you feel. That's why, in our warm, compassionate environment, even those who haven't enjoyed their dental visits in the past will feel comfortable.
Our Vision for 2021
While 2020 was a challenging year to see the least, given COVID-19 concerns amongst others, we look forward to 2021 being a year filled with hope and health for all of our patients.
Check out our welcome brochure for more information!