Root Canal Treatment at K&R Dental
The team at K&R Dental provides a range of solutions to make sure that your smile stays happy and healthy. Included in our many services is root canal treatment, which can often save a tooth from having to be extracted. With modern techniques and equipment, we can provide a straightforward, simple procedure that minimises your pain.
When a Root Canal Is Necessary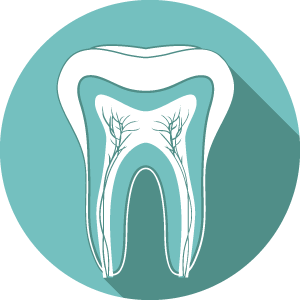 The pulp or nerve of a tooth can become inflamed or infected, leading to discomfort and pain. If left untreated, your tooth may need to be extracted. Therefore, it's essential that you seek help if you experience any of the following:
A chip, crack or hole in the tooth
A lesion or abscess on the gum around the affected tooth
Discolouration of the tooth
Long-lasting or extreme tooth sensitivity
Pain in the tooth
Swelling in the neck or face
Tenderness or swelling in the gums
What to Expect With a Root Canal
A root canal usually takes two appointments to complete once we have determined that it is the most suitable form of treatment for your situation. At the first visit, you'll have X-rays taken to locate the decay so that we understand how best to approach the procedure. Then, local anaesthetic is given so that the affected area is numbed. During what is called a pulpectomy, the pulp in the root canal and pulp chamber is cleaned to remove all traces of the infection.
Then, the space can be shaped and filled with safe, biocompatible materials. Finally, an adhesive cement is used to seal off the area. A temporary filling can provide an extra measure of protection when appropriate.
At a follow-up, you'll receive a crown or other restoration that is affixed to the damaged tooth, giving it strength and stability.
Schedule Your Appointment With Us
Our team would be happy to further discuss your need for root canal treatment Lavington or any of our many other solutions. Contact us today to get started on improving your oral health! We accept health funds and have payment plans available.
Any surgical or invasive procedure carries risks. Before proceeding, you should seek a second opinion from an appropriately qualified health practitioner.

Root Canal Lavington, Albury, Jindera, Thurgoona NSW | (02) 6025 2222