Teeth Whitening at K&R Dental
One of the most popular cosmetic dental procedures around the world today is teeth whitening. It's a simple, noninvasive and convenient way to rejuvenate your smile, giving you a refreshed, more youthful look. The team at K&R Dental provides teeth whitening with Pola, an advanced, fast-acting formula that will leave you with gorgeous results.
We think everyone deserves to show off a smile that they're proud of and helps them feel more confident. To make teeth whitening more accessible, we offer it in two ways: with a quick, in-chair procedure that can be completed easily during your day, or in a take-home kit.
How It Works
Pola utilises oxygen ions that penetrate the enamel of your teeth, breaking down long-standing discolouration. The stain molecules are made into colourless particles that can then be rinsed away. The in-chair whitening solution has a stronger concentration, giving it greater brightening power in a shorter amount of time than the take-home kits. We'll be happy to discuss the advantages of each with you at your initial consultation.
In-Chair Teeth Whitening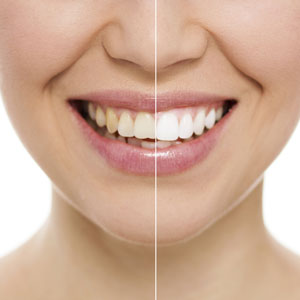 In a single appointment, you can leave our practice showing off a brighter, beautifully enhanced smile. The whitening solution is applied to your teeth via comfortable trays while your gums and mouth are carefully protected. You'll be supervised the entire time, making it a safe yet efficient procedure. Once completed, the trays are removed, and the whitening gel can be rinsed away. You'll see the results straightaway.
Take-Home Teeth Whitening
If you'd like to take your teeth whitening procedure into your own hands, you can purchase a take-home kit directly from our practice. It contains everything you'll need to do it yourself, including trays that we'll create from a quick impression taken of your teeth. You'll have the Pola gels and complete instructions so that you can proceed with confidence.
Ready for Your Best Smile?
Contact us today to schedule an appointment for teeth whitening Lavington!
Any surgical or invasive procedure carries risks. Before proceeding, you should seek a second opinion from an appropriately qualified health practitioner.

Teeth Whitening Lavington, Albury, Jindera, Thurgoona NSW | (02) 6025 2222